We had a fantastic night playing the TALK IN PICTURES album live at the Beerwah Hotel on the Tuesday night, 11th of May, 2021. What was significant about the evening was that it was the very first time I've/we've played the full album to a live audience. We enjoyed the evening and entertained a receptive and fun audience who called out for an encore and then a drum solo by followed by a bass solo.
Band Members : Julian, Bakani, Max, Jack and Sam
Julian: Vocals and Guitar
Bakani: Vocals, Bongo and Tambourine
Sam: Bass
Max Drums
Jack: Synthesiser
10 Year Celebration of the Glasshouse Mountains Musos Club
Date: Tuesday the 11th May, 2021 at [20:00] Hours (30 minute set)
Venue: The Beerwah Hotel
We gave out Album and Art stickers at the end of show, If you missed out on the stickers send a self address envelop to P.O. Box 222 Beerwah, and I will post you some stickers, for yourself and your friends.
Julian Munyard and Band playing the Talk In Picture Album Live at the Beerwah Hotel
Julian Munyard and Band Encore: I Wanna Go Surfing (Live, including Drum Solo, Bass Solo
Ding (Live)
I Wanna Go Surfing (Live)
Harley Benson (Live)
Okay (Live)
Introduction to the Band Members + Treasure Chest (Live)
Television (Live) + I'd like to tell you a story about how it all started.
Band Members: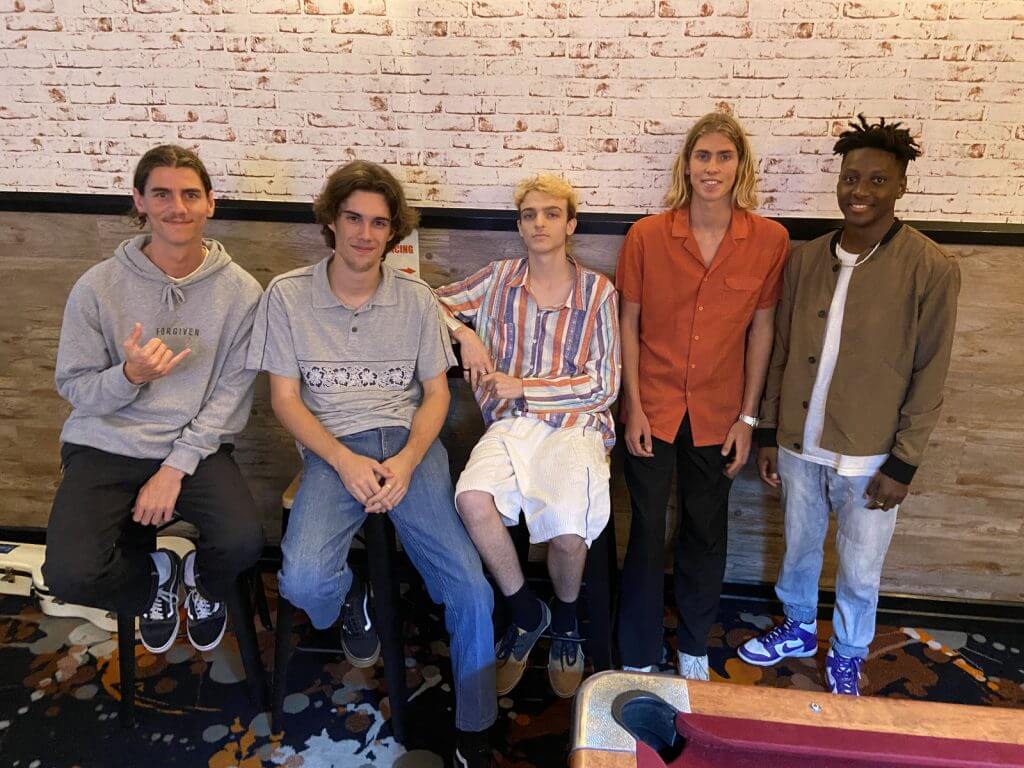 Sidenotes:
There is also a live recording of the show on Facebook, uploaded and recored by a member of the audience and muso club available here. Live on FB.