Julian Munyard supporting Donny Benet was probably my favorite trip to Sydney so far, altogether it was a wonderful couple of days with the band, and as usual we learned so much about traveling and touring.
We were on a tight budget so I chose the early morning cheap flights, this meant an early start for us, unfortunately we hadn't yet learnt that if we fly virgin as registered muso's we can get more luggage allowance for our instruments, all for free.
So we had to fiddle with the luggage to get it all on the plane without additional cost, and to top it we had a MASSIVE road case for my DX7, which felt like it could have weight about 200kg .. somehow we got everything on the airplane.
Bakani always has good things to say when we look back at our first day in Sydney, we arrived so early that we had the entire day ahead of us before going to the venue where we were to perform.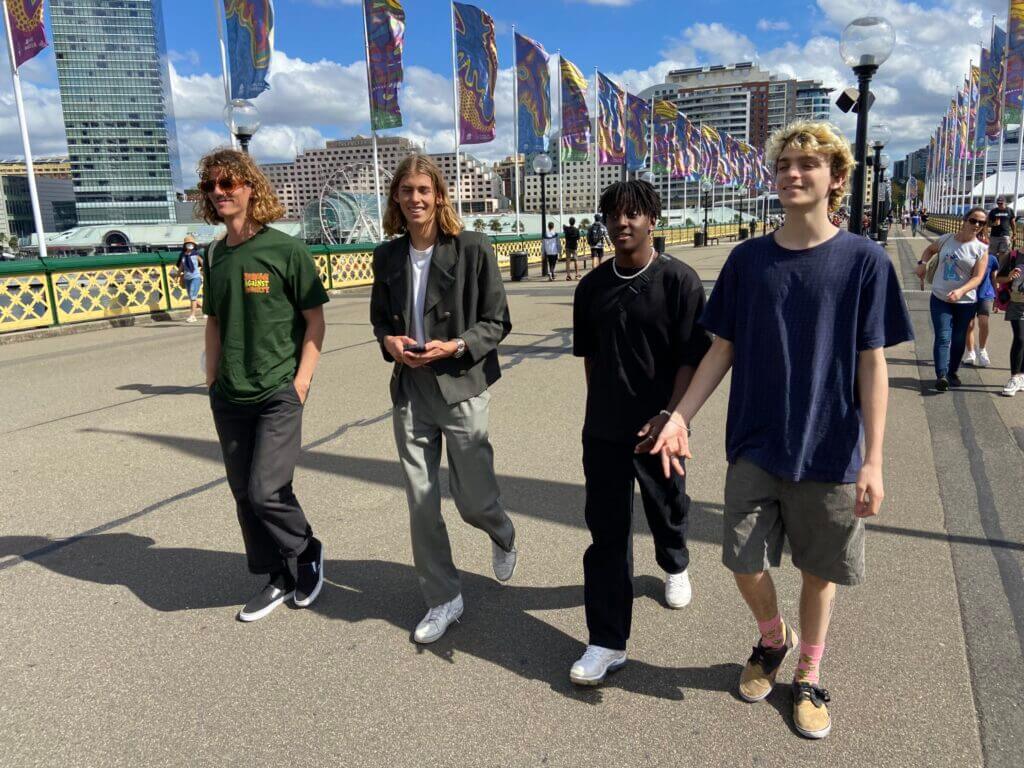 We spent it doodling around in the city, which led us to the best sandwich shop we'd ever been to. We could tell it was the best in town, because after we arrived all white collar workers came out of their glass cells and formed a decent line outside the restaurant. We ended up ordering a sandwich and a burger each.
I think people could tell we weren't from the city simply by our appearance and slight fascination with revolving doors. Max almost broke one trying to stay still inside of it.
We ended up at our motel which was called Marco Polo Motor Inn, it had pink walls wherever you looked, and there was something nice about it. Our door ended up getting very jammed and the maintenance guy had to come over.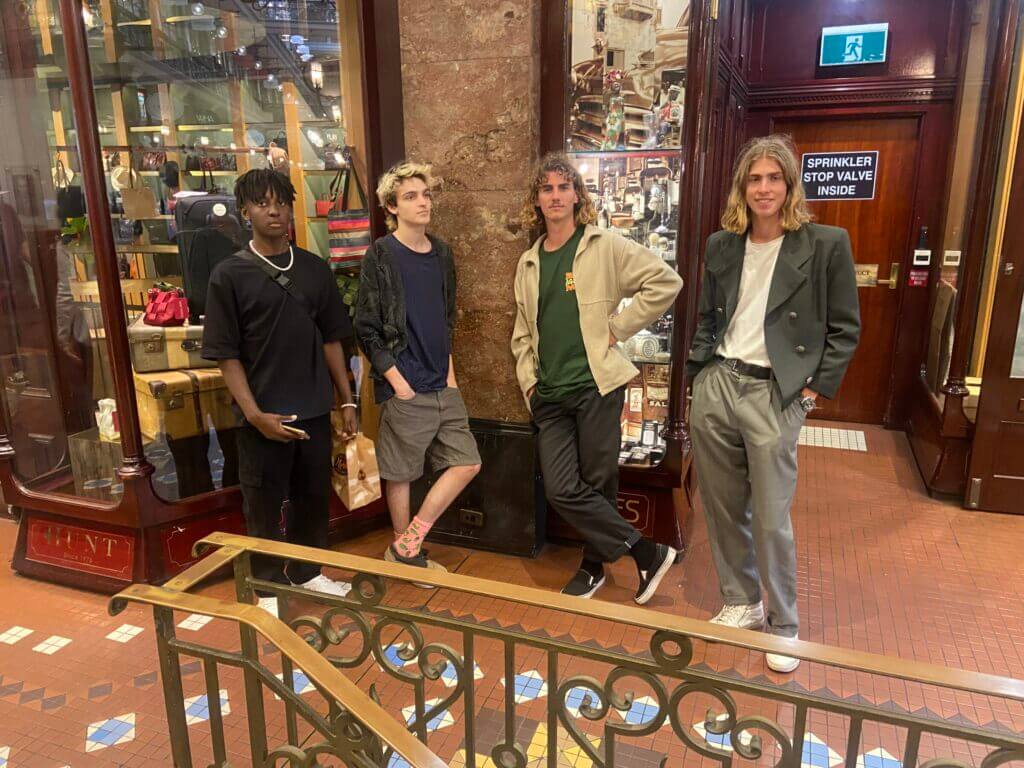 We got on the bus with all our gear and headed to the venue, which funny enough was located inside Sydney University, there's a whole venue in there.
Apparently it's usually used for metal bands but Donny Benét was as far from a metal band as you can get, his music was smooth, crisp, there was groove, lots of it. I have to say Donny 's set was amazing. What I notice about his band is that they play quietly, but it sounds so full and pretty.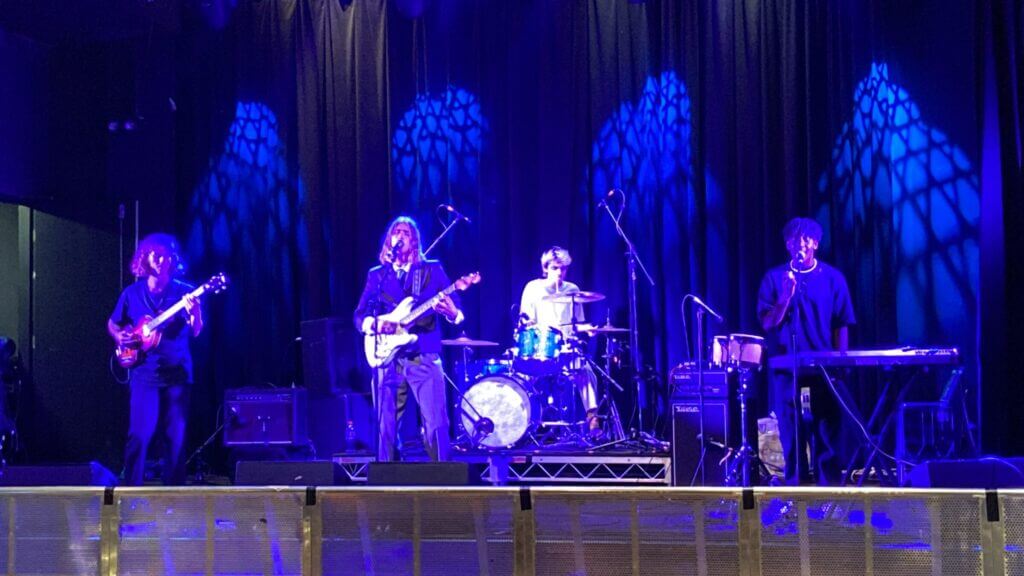 We played just before Donny, the place was quite full by that stage and I'm glad I invited people to come down to the front when I did. Two songs in I broke a string, which set me back a bit, not only that, but it put my entire guitar out of tune. It sounded horrible haha.
So I was standing there tuning my guitar with a tuner app because I didn't even have a tuner pedal. We kept it together, but I think the suddenness of it hit me and I got quite nervous after that, which led to me playing really fast and I swear all of the songs from that point onwards were 30BPMs faster than usual haha.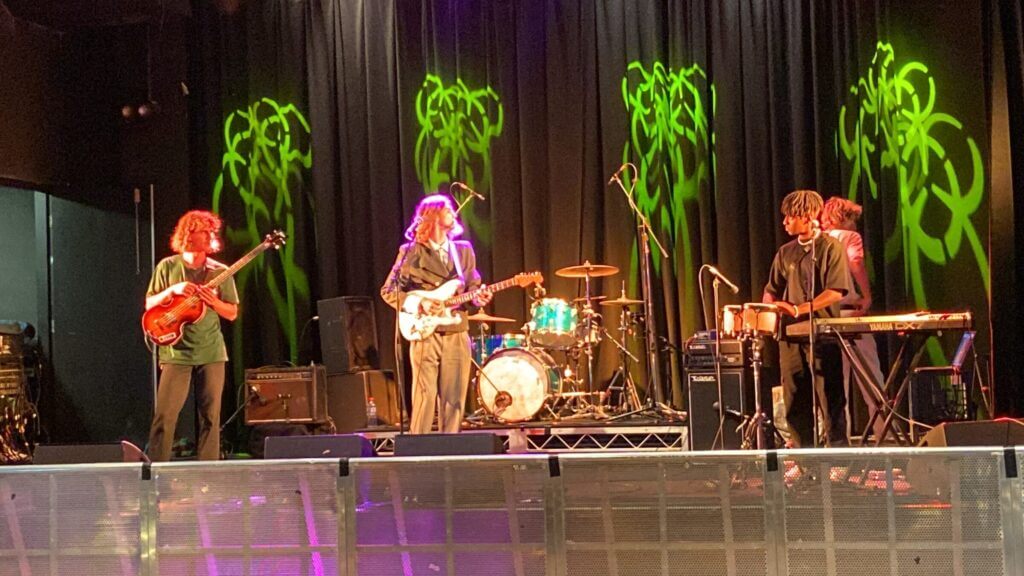 It happens, and to be honest I'm glad it did. Paul and Kyle, good friends of mine that also happen to be my booking agents, gave us a lift back to the Motel, Tim Ayre came with us too. It was really nice of him to watch. I appreciated that a lot.
We got about 3 hours of sleep from 1am to 4am, then got up and waited for the taxi to take us to the airport.
Even landing on the Sunshine Coast, there is an automatic shift in atmosphere, the hustle just sort of disappears when you get here, which I like.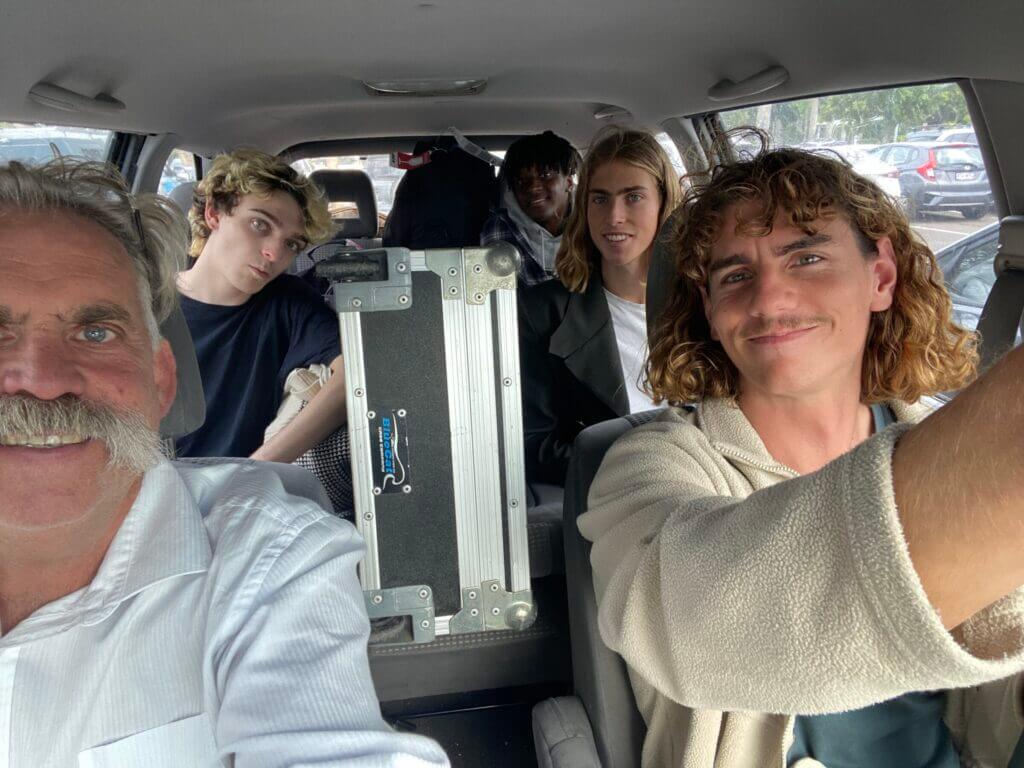 That was it, I think it was something like 22 or 23 hours in Sydney, we didn't even spend an entire day there. We were pretty exhausted by the end of it, but I'd do it all again
— o0o —